Didn't get as much crocheting as I need to while away, we were up early and back really late!
And on the way home i wasn't feeling "right".
I spent all of Monday night and yesterday in the loo :(
I have some how contacted a tummy and sickness bug? and now Sophia and Phoenix have come down with it :(
Managed to get a few squares done, But with my joints aching, there is no way I am going to have mums blanket ready for gifting on time.
In other news which also cheered me up!
Our strawberry was ready for picking, and the birds hadn't got to it first!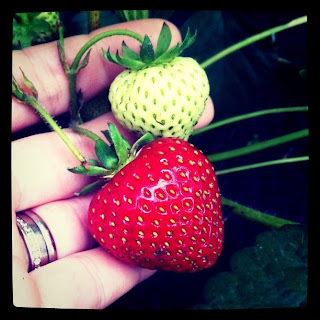 My pumpkin plants have flowered as well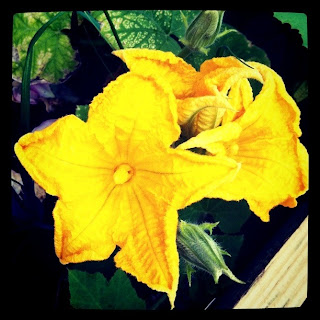 And I came back to more seed's sprouting :)
Also my potato plants have had a rapid growth spurt! The ones in square bed are my main, the others are my early's:)
To Visit other bloggers WIP